Member Benefits
|
2 years, 2 months ago
To support installers through the Covid-19 pandemic and the rest of 2020, Checkatrade are now offering a FREE membership option.  Make the most of your extra time, building your reputation and updating your marketing with this valuable offer.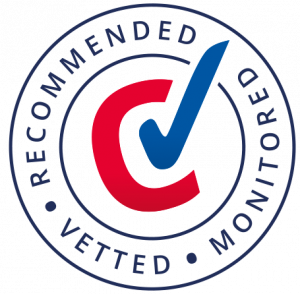 Afilliate Membership with Checkatrade
The Affiliate Membership provides an entry level alternative to their standard subscription, available at no cost until the end of the 2020.
The plan still gives you great opportunities to promote your business for free, whilst also making savings from special offers.
Savings through Member discounts
Afilliate members can access all the Checkatrade member discounts.  These include exclusive offers and discounts from leading brands saving you money on workwear, tools, vehicles and more.
Comprehensive Web Profile for your Business
As an Affiliate member you can create your own business page on the Checkatrade site.  Provide contact information, details of the services you offer and share examples of  your high standards of work with supporting photographs.
Affiliate members will not be listed in the Checkatrade directory and will therefore not receive leads, but your page will be Google indexed and consumers can find you on Checkatrade.com when they search for you by name. You can share a link to your page directly with potential customers and on your website or social media platforms.
Independently Verified Customer Reviews
Promote your credentials with independently verified customer reviews.  Customers can leave reviews through the site or via telephone quoting your specific trading reference from a review card.
A Mark of Quality
Checkatrade runs strict background checks on all members and as an affiliate member you will still be required to pass a minimum of 12 vetting checks.
Affiliation with Checkatrade provides a mark of quality, giving potential customers confidence and reassurance. The logo can be used on your website, social media and marketing collateral.  You will also be provided with a Checkatrade van sticker should you wish to display it.
The Small Print
Checkatrade Affiliate membership is free until 31st December 2020. This includes no joining fee (RRP £25.00+VAT) and no monthly subscription fee (RRP £5.00+VAT).  This offer is valid for activation until 31st May 2020.
Your web listing will not be found in general areas searches on Checkatrade – but only if a consumer searches for your business name. You can be included in their Online Directory search results and receive customer calls, but only by upgrading to Full Membership.
Checkatrade will need your direct debit details on sign up for the free offer, for the first monthly Affiliate payment in January 2021 of (£25.00+VAT). If you wish to cancel your membership you can do so before the offer expires.  Checkatrade will contact you in advance of your free offer expiry date (December 31st 2020) to discuss continuation of membership at a rolling monthly subscription fee, or review Full Membership options.
Contract and terms apply. Offer subject to change. See Checkatrade.com/terms for full terms and information.