5 minutes down the local
|
6 years, 4 months ago
5 Minutes Down the Local
Steve Lister, Sales and Marketing Director at Bosch Thermotechnology UK Limited joins us down the local for a pint.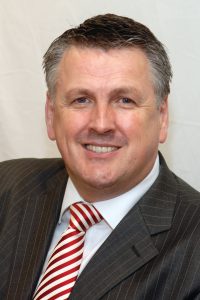 Four celebrities in your favourite boozer – who would you invite?
Tommy Cooper – funny man but sad
Muhammed Ali – genius
Pat Kane (Hue and Cry) – wrote a beautiful song called 'she makes a sound'
Katy Perry – talented and quirky
What would you choose to drink?
Bathams (Real Ale)
Which sport would you debate?
Cricket, why bother?
What would be playing on the jukebox?
Dakota (Stereophonics if choosing now)
Which book or film would you recommend?
Sanctus by Simon Toyne (similar to the  Da Vinci Code)
What would you call your autobiography?
Can you hear me at the back and understand me at the front!
Something that people would be surprised to learn about you…
I'm a Grandad to 4!  I know I don't …
How would you spend your ideal weekend?
100% near home
What was your first paid job?
Working in a hotel, started as a waiter, moved to a runner (collecting food), then onto dishwasher – doh!
The best piece of advice you have ever been given…
Never give anyone the opportunity to pull you up on anything –  I live by this
What is your biggest regret?
Spending more time with family, past and present…
What would you most like to achieve over the next 12 months?
Clear my mortgage!