ACS Centres
|
5 years, 8 months ago
Favourite quote templates and ACS training section in the latest app release
The latest app release is now available from Google Play and the App Store.  A new 'favourite' quote template option has been added to produce professional quotes even faster, plus an ACS/OFTEC Training Centre search function helping you find the right centre for your training needs.
Favourite Quotes
To save even more time through the TradeHelp app we have developed a new 'favourite' quote solution.  Once you have created a full quote using your preferred manufacturers, you can now save the template as a favourite option with a description of your choice.  When it's time to do your next quote you can go straight to the pre-populated template and make any minor adjustments in a matter of seconds.
To save as a favourite option, simply go to the quote actions button once the quote is built and select 'Save as favourite quote'.  The option will then be listed underneath the standard 'quote types' in new quotes.  For a quick demo on how to use it just call us on 01978 666 887 and one of the team will be happy to talk you through it.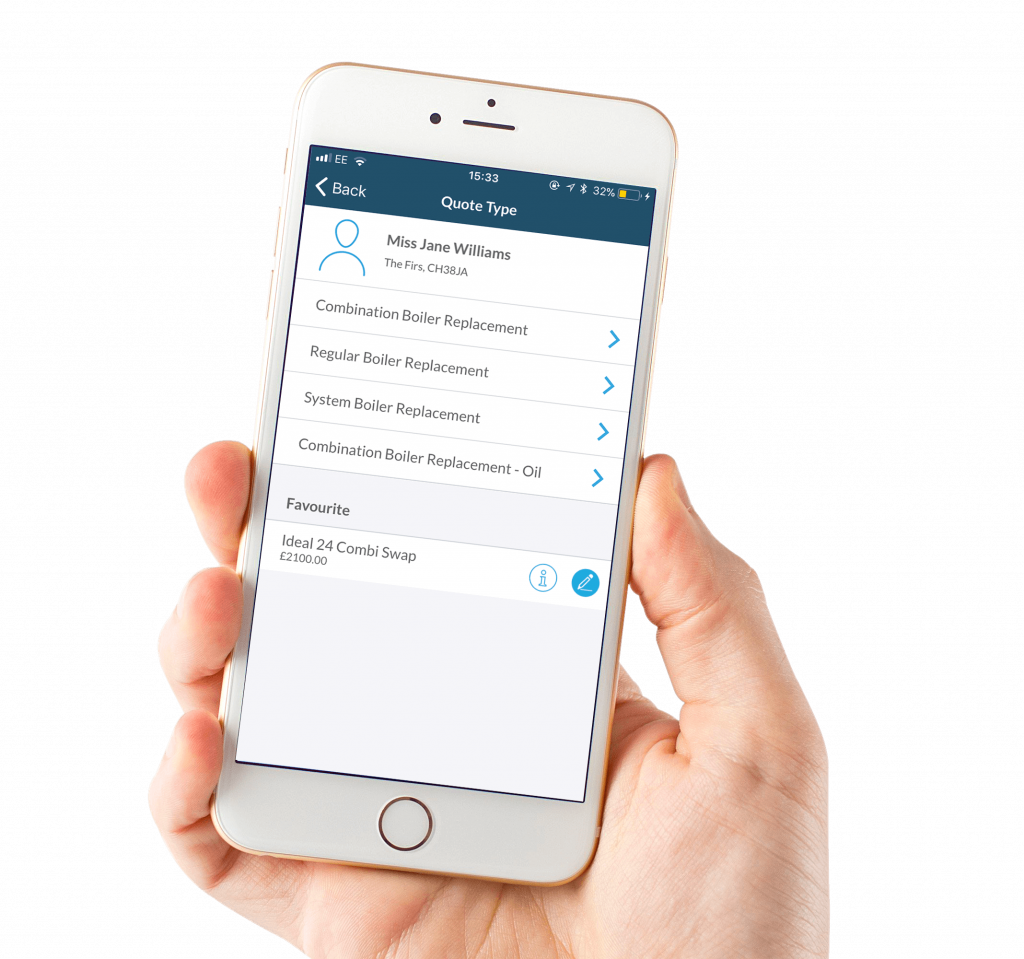 ACS/OFTEC Training
The other major update in the latest release is the inclusion of a training centre search feature.  Simply select the courses you are looking for and search via your postcode or current location.  The app will list all the suitable centres nearest to you offering those courses.  You can go straight to their website for more information or call or email directly from the app.  We have over 150 courses across the UK detailed on the app with some centres also offering special discounts to our TradeHelp members.
Through the app you can join the TradeHelp Buying Group and access cash back and discounts on central heating boilers, filters, fittings and many other related products.
The app also boasts a pioneering quotation tool, appointment management, personalised quotes and invoices, multiple payment options, and tailored purchase orders.
Don't have the app yet?
Download from Google Play or the App Store today. Personalise your preferences to get the best from the app and sign up to the Buying Group in your settings.  It's free to download and use…so what are you waiting for?!