Manufacturer Partners
|
5 years, 7 months ago
Oxypod™ – The complete solution to air removal and better heating performance
Prevention is better than a cure
Introducing Oxypod™ – confirmed by NPL 'to remove dissolved oxygen to 1 – 3 parts per billion'.
Air bubbles circulate in system water, damaging boilers, pumps, pipes, radiators and heat exchangers.  All this makes a heating system corrosive, inefficient and causes cold spots in radiators.
Installing the award winning, Patented Oxypod™ in the primary flow section of a heating or cooling system cures these problems.  It is the egg-shape design which creates a natural phenomenon of water implosion resulting in a vortex forming under the Oxypod™, the air is then drawn back through the central dip-tube in the device and dispelled through the air vent valve at the top of the Oxypod™ (view video at http://www.oxypod.me/)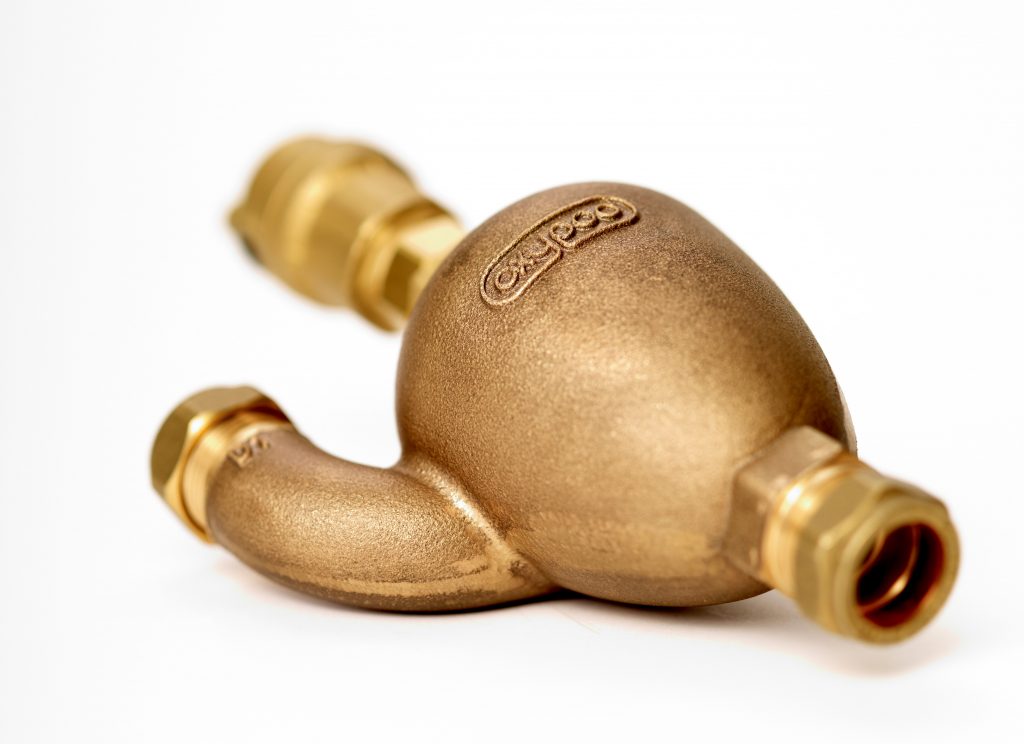 With an Oxypod™ installed:
The water remains clear and the conductivity is reduced;
Corrosion is virtually eliminated;
The boiler will have less work to do and thermostats can be turned down;
The system will heat up faster;
Radiators will work to their full specified performance and won't need to be bled again;
The system will run more quietly;
Customers will make significant savings on their energy & maintenance bills.
Oxypod™ is compatible with heating systems old and new, powered by gas, oil, biomass and air to water and ground-source heat pumps.
The Oxypod™ can be purchased at a special price of £125 through the TradeHelp Buying Group (usual RRP £160).  To join the TradeHelp Buying Group for free simply download the TradeHelp app from the App Store or Google Play and go to the settings area.
TradeHelp will also be giving away an Oxypod™ at Installer 2018 and will have a more information on the stand so join us on stand F54 to find out more!