Charity and Sponsorship
|
5 years, 3 months ago
Not long now!
In just 4 days our Commercial Director, Nell Jones, and her family will be completing all 32 miles of the Sandstone Trail in support of Alzheimer's Research UK.
After a final training walk over the weekend they are raring to go and have nearly reached their target of  £2,000.  This money will go towards pioneering work across Britain, focusing on preventing and treating dementia, while also raising awareness of the devastating condition.
Alzheimer's Research UK
Alzheimer's Research UK powers world class studies focusing on prevention, diagnosis and treatments for dementia. There are 850,000 people living with dementia in the UK and this number is expected to rise to over 1 million by 2025.
Gillian Edwards, North West Regional Fundraising Officer, at Alzheimer's Research UK, said:
"We're so grateful to the team for supporting Alzheimer's Research UK. Dementia affects a huge proportion of the population – one in three people over 65 in the UK will die with some form of the condition. Fantastic fundraising efforts like this will help us to defeat dementia sooner."
We wish them all the very best!
Sponsor the team
If you would like to support this fantastic charity please do so here – https://uk.virginmoneygiving.com/Team/ThreegenerationswalkforDementia
For further information about Alzheimer's Research UK, or to find out more about fundraising for the charity, call 0300 111 5555 or visit www.alzheimersresearchuk.org.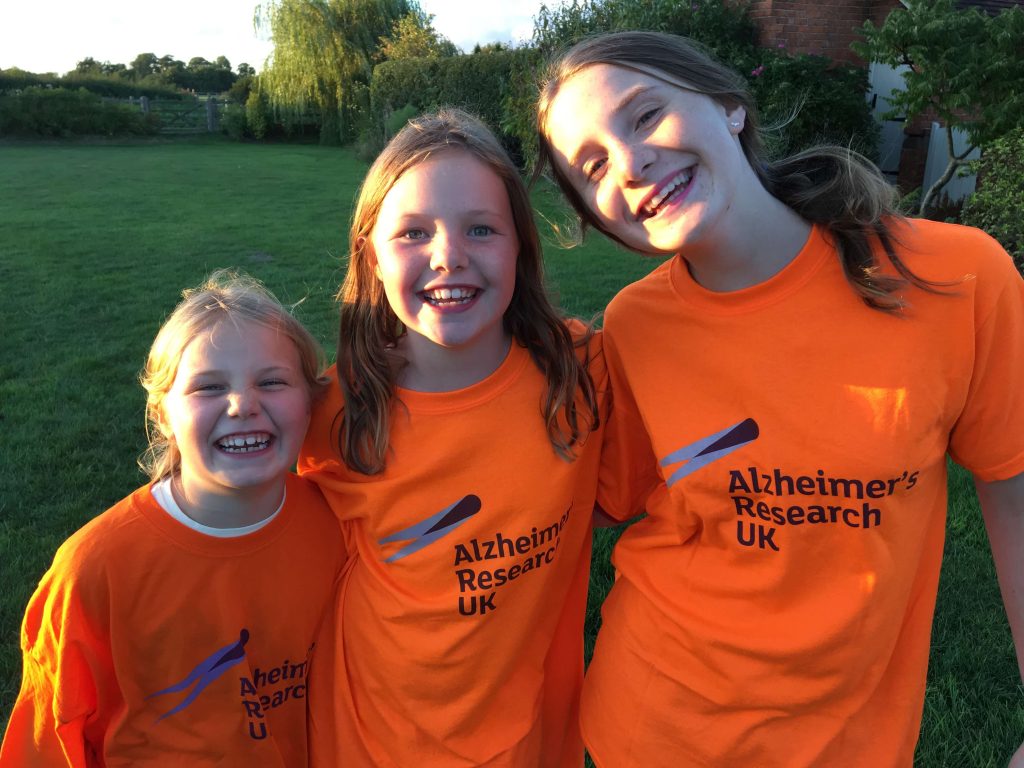 Evie (7), Laura (10) and Emily (14) are the youngest member of the team!