Member Benefits
|
5 years, 1 month ago
We are very excited to announce the latest development of the free TradeHelp app, which will include a bathroom quote tool with room planning software.
TradeHelp Network Growth
Over the past year the TradeHelp Network has seen huge growth, with results doubling those forecast when launching our app in September 2017.
More members in the network has led to increased buying power, leveraging further discounts and sparking interest from new supply chain partners.
This exciting success has enabled us to further develop the app and begin our expansion into multi-trade, with new bathroom functionality being launched this November.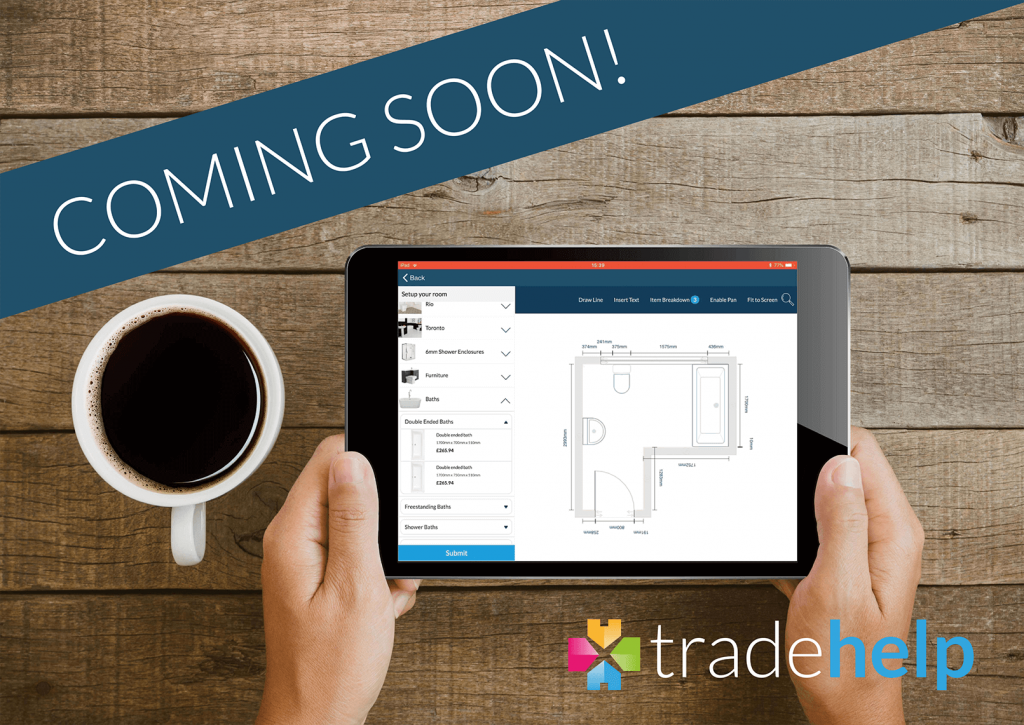 The New TradeHelp App
The new TradeHelp app release will include options for bathroom installations as well as all the original heating tools and benefits.
Boasting a new bathroom quote tool, installers will now be able to create detailed bathroom plans in their customers' homes using the simple drag and drop technology.
"The new software has been designed to create professional quotes and plans in just minutes.  You simply create your room layout, add doors, windows and any obstructions before selecting your chosen bathroom suite items and positioning them within the room. Sundry items, additional works and pricing can then be edited before emailing to the customer along with the Terms and Conditions provided."  Martin Jones, TradeHelp MD
Interest Free Finance
Installers can also benefit from offering customers the option of 0% finance through the app.  TradeHelp charge nothing to broker the finance for the first 6 jobs in each year, and provide free, over the phone, training.  Simply refer the customer to us through the app and we will take care of the application for you, notifying you when the job is ready to be installed.
Purchasing Savings
Finally, the new tool also allows installers to access special offers and discounts on bathroom suites and associated products from nationwide merchants.  Join the TradeHelp Buying Group for free within the app and a member of the team will talk you through the options available in your area.
The TradeHelp Buying Group now offers discounts and savings from 19 supply chain partners in the heating, plumbing and bathroom industry. There is no cost and no commitment.
How do you get the new app?
The app is free to download and use on all devices from the App Store and Google Play.  Download it from the links below or by searching for the 'TradeHelp App'.
The latest release including the new bathroom update will be available in November.  Existing users will be notified when it is ready to download… so watch this space!
Please note all quotes can be created on a smartphone, but for the option to quote with a room plan, an iPad or tablet must be used.
Download from the App Store
Download from Google Play
For more information on the free benefits provided by TradeHelp, call us on 01978 666 887 or email [email protected].