ACS Centres
|
4 years, 11 months ago
Congratulations to James Greaves of Lindon Environmental Air Service Ltd, the ECTA Apprenctice of the Year…
TradeHelp Sponsor ECTA Apprentice of the Year Award
TradeHelp are very pleased to have supported the ECTA Apprentice of the Year Award following a great partnership with the popular training centre in Stockport.
The competition was open to all that attended the Apprenticeship programme in 2018 working towards a full Apprenticeship standard.  The candidates were very strong and the judges based their decision on the apprentice's contribution to the company they work in, coupled with their dedication to excel in achieving relevant qualifications.
James received many great references with quotes read at the prize giving including – "He has come into the classroom with an extremely positive attitude to learning."  "He is always eager to learn and has a positive impact on all those around him".
TradeHelp's Matt Backhouse presented James with his prizes this morning, alongside East Cheshire Training and Assessment Managing Director, Kerry-Anne Berry. Our Congratulations go to James for all his hard work!
Click here for more information on ECTA Training.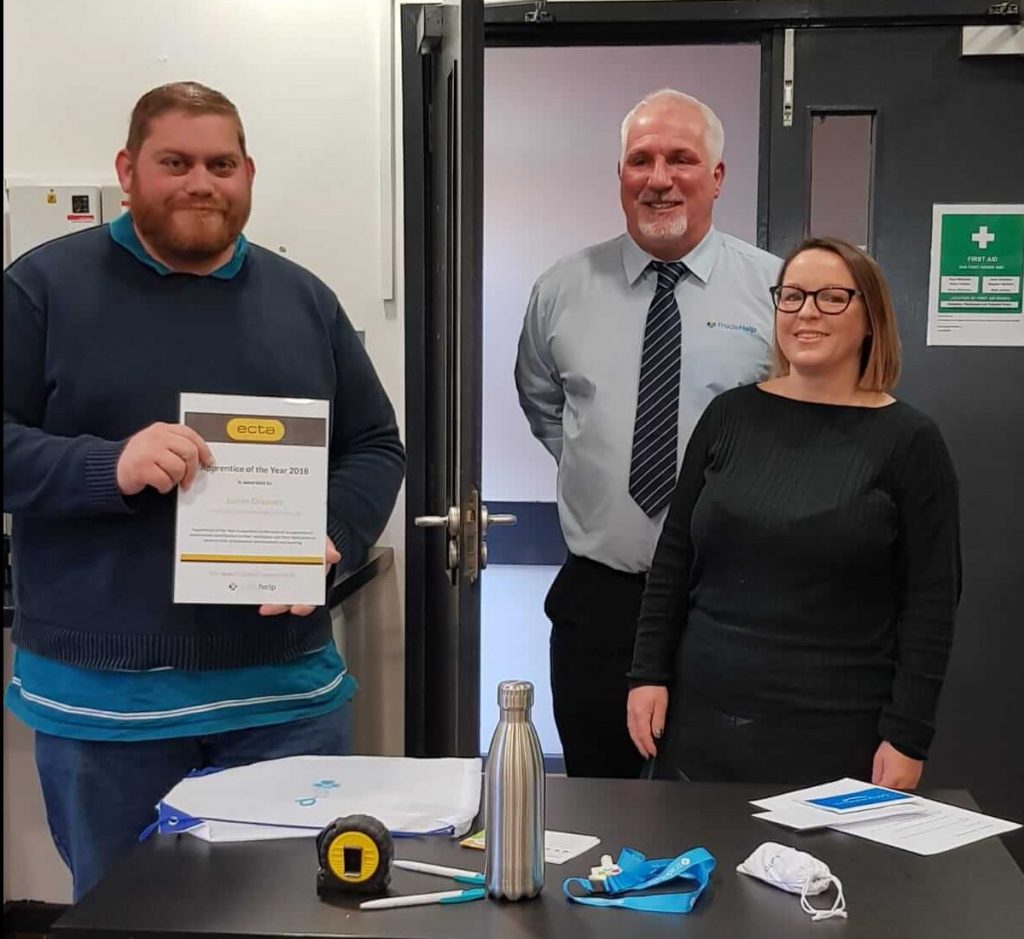 TradeHelp and ACS Centres
TradeHelp are proud to support ACS centres with the free industry tools within the TradeHelp app, along with free promotion through the ACS/ OFTEC directory. Our development team are happy to visit centres to teach trainer assessors about the free app and provide promotional materials, including handouts, banners, pens, meter box keys and tape measures for the students.
If you would be interested in finding out more about the benefits of TradeHelp for your centre, please contact us on 01978 666 887 for more information or to arrange a visit.