*Featured Special Offers
|
1 year, 8 months ago
As a result of member feedback, we are very pleased to have launched a new interactive Job Management tool in the TradeHelp app and TradeHelp Office.
Job Management – Available now!
The new Job Management section can now be found from the main menu in TradeHelp Office (for desktop) and the latest release of the TradeHelp app.
Allowing companies to view, edit and manage a jobsheet between the engineer on the road and the company back office, we hope it will help businesses run more efficiently from the initial quote through to invoicing.
TradeHelp Office
Job Management is a premium feature available in the PRO solutions of TradeHelp Office: Office PRO and Office HeatPRO. If you have not yet logged in to the new TradeHelp Office solution for desktop then now is a great time to try it out!!
Existing members, simply log in using your TradeHelp app credentials (via the link below) and new users choose 'Sign Up' to get a free 60 day trial of our 'PRO' solutions.

No payment details are required and, once this 60 day trial expires, your account will automatically revert to TradeHelp Office (free). This can be used in conjunction with the free TradeHelp app to manage your customers, appointments and documents created in your app.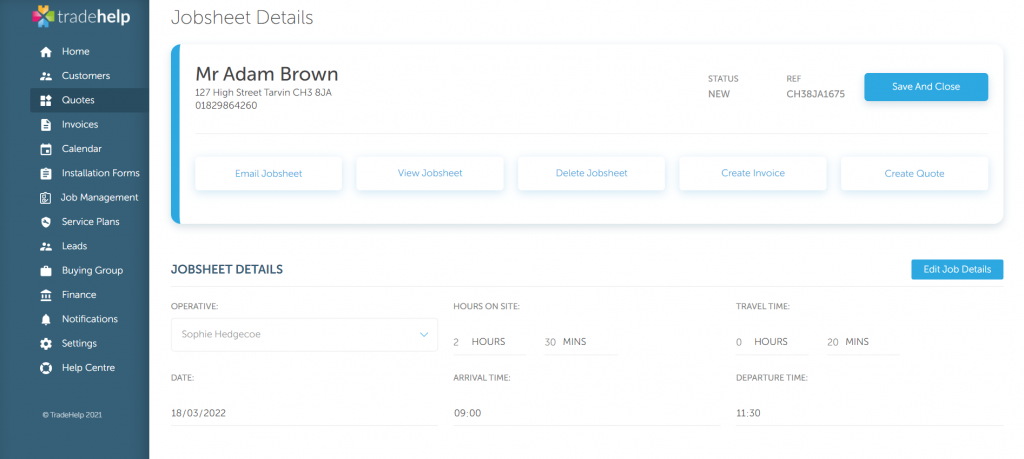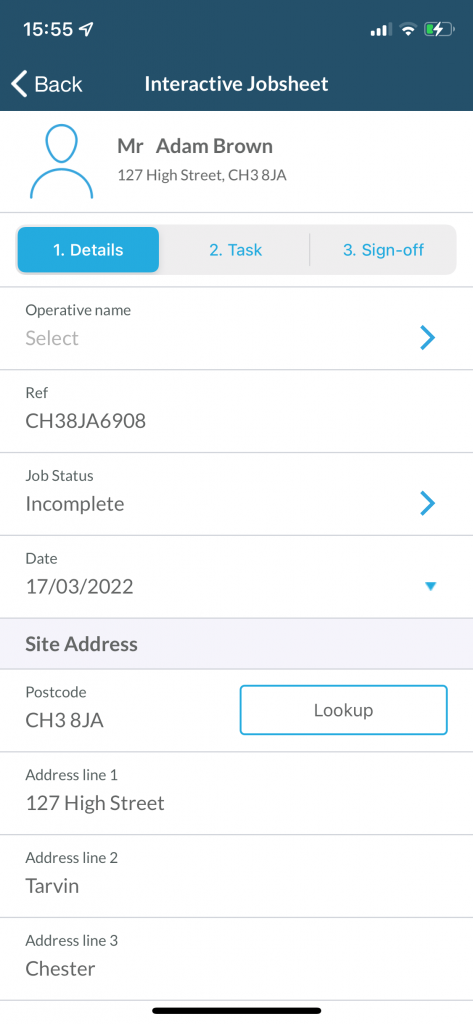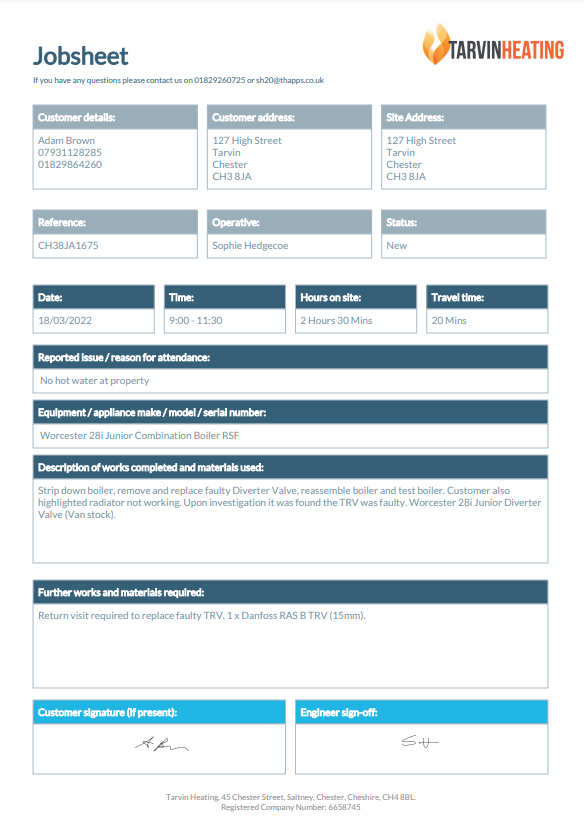 Download the latest TradeHelp app for FREE