*Featured Special Offers
|
1 year, 3 months ago
Find the product you need faster, with our leading merchant partners – City Plumbing, Wolseley and HRP Trade.
Multiple Merchants, One Platform
For installers completing high numbers of services and repairs, the process of finding and sourcing products is extremely time consuming – especially at short notice.
BuyTrade is here to help. Providing a search functionality for parts, and now displaying availability and pricing options from our three merchant partners, City Plumbing Supplies, Wolseley and HRP Trade all at competitively negotiated prices with delivery and collection options across the country. In addition, fulfilment options such as express same-day delivery can be cheaper than driving around local merchants, leaving you with more time to get on with the job in hand.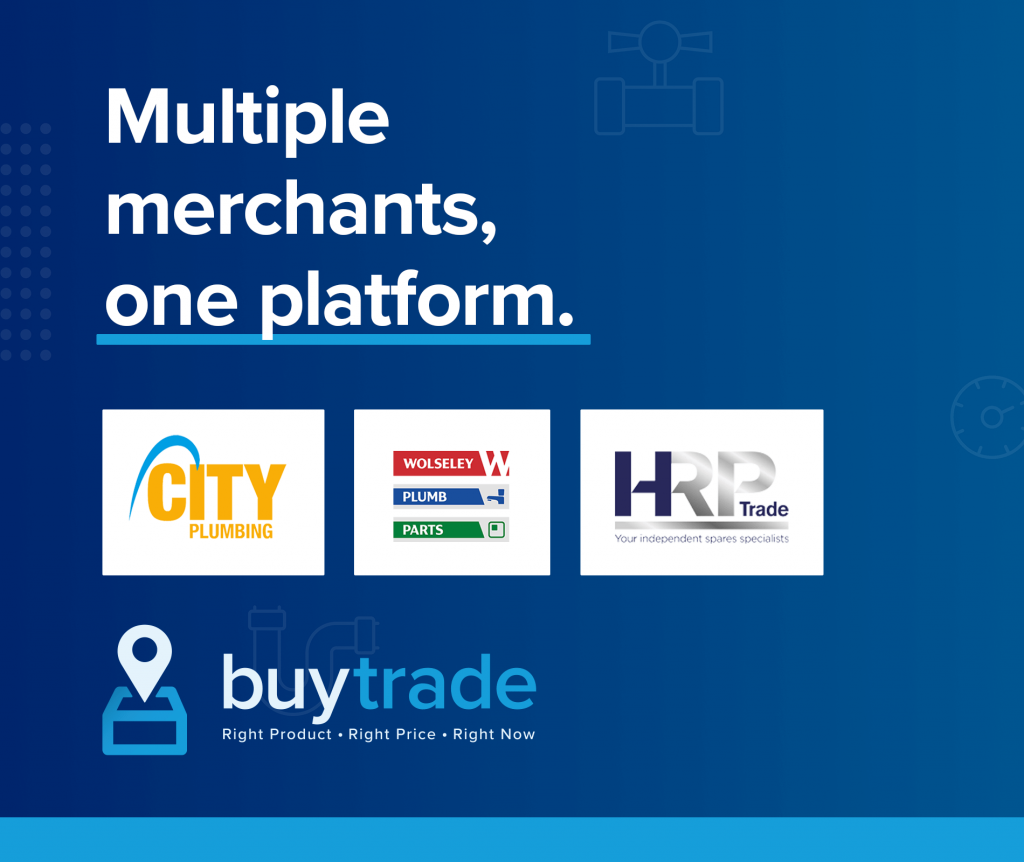 Try it Today
BuyTrade is free to use, simply register your company and start shopping. Pay on your merchant credit account or by credit/debit card, save your popular delivery addresses and start saving time and money!
Take a look at the BuyTrade website to find out more or register below*.
*TradeHelp members can log in with their existing credentials and do not need to create an account.