TradeHelp
|
5 months, 19 days ago
Immediate lab-style results with the water testing kit and accompanying app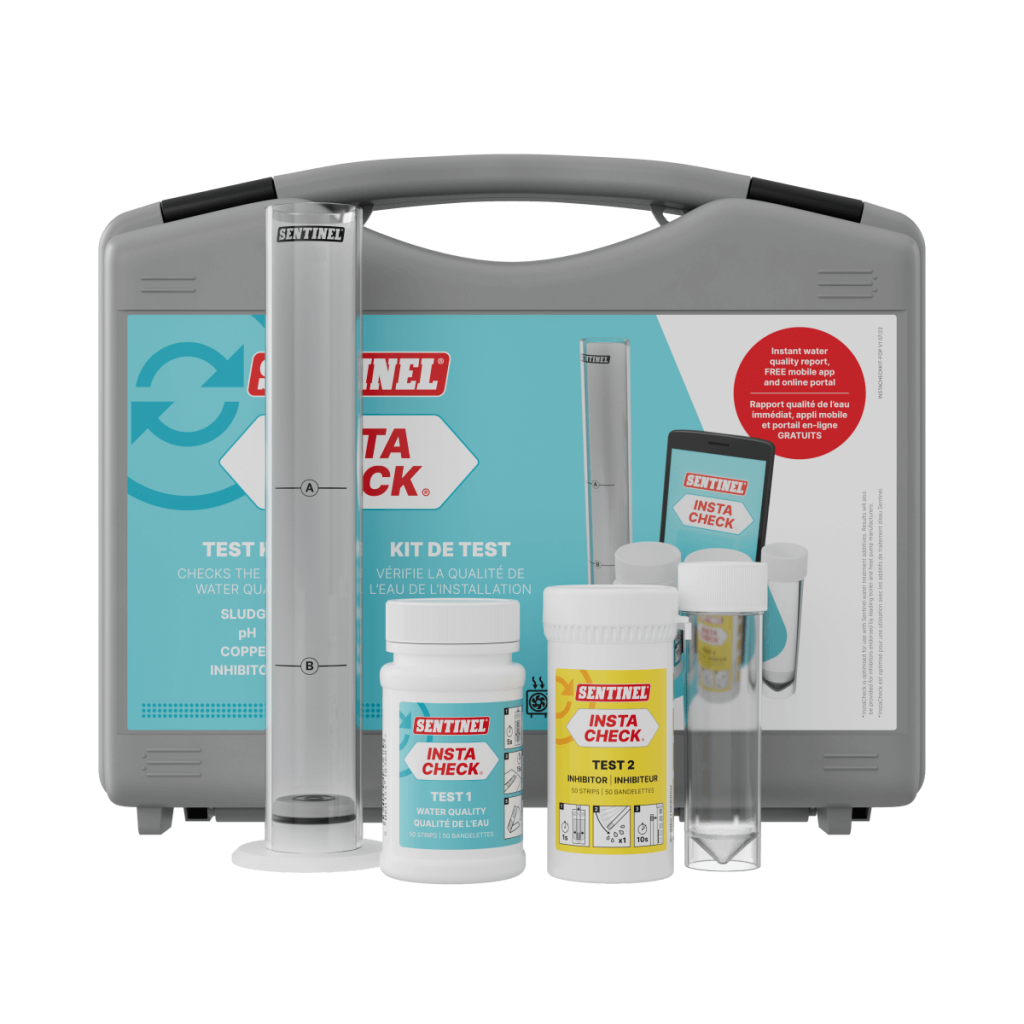 InstaCheck is the perfect solution to help meet the recent regulation changes (Part L and BS7593), requiring water quality and inhibitor testing. The kit allows quick and effective testing of heating system water quality, in accordance with guidelines set out by BS7593.
The blend of physical tests with digital app technology gives users a seamless experience and generates a water quality report with tailored recommendations for ongoing system care, according to the water test results.
Set yourself up as a new individual user HERE
---
Key Features
Can be used offline, without an internet connection.
No annual subscription required
Independently approved and aligned with data protection protocols including annual penetration testing
The process allows the flexibility of testing for cleanliness at install (or service) as well as just an inhibitor test at service
Easy step-by-step testing guidance, with pictorial evidence recording facility
Large volume of tests per pack
Cash Back on Sentinel Products
Members of the free TradeHelp Buying Group can access cash back on over 30 Sentinel products including X100, 200, 400, 500, 700, 800, RD Leak Sealer & Adaptor, SESI electrolytic scale inhibitor 15mm, Vortex Filter, Vortex System Filter and many more.
There is no cost and no commitment, simply join up on the link below or email us here if you are already a member.