Charity and Sponsorship
|
5 years, 5 months ago
Continuing TradeHelp's fundraising for Alzheimer's, Company Secretary, Nell Jones and her family will be undertaking a sponsored walk of the Sandstone Trail.
3 Generations walk for Dementia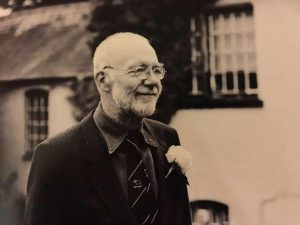 After witnessing their husband/dad/grandpa Simon's struggle with dementia over the past few years, Nell and her family wanted to help raise some funds for research into this awful disease. They are planning a sponsored walk of the 34 mile Sandstone Trail over 2 days in August 2018, with 3 generations taking part including granddaughters Evie, Laura and Emily aged 7, 10 and 13, children Ben and Nell (with spouses, friends and dogs!) and Simon's wife Sarah.
There are so many unsung heroes out there, sufferers and carers alike, struggling each day with the effects of dementia in its many forms; so please support Alzheimer's Research UK in its search for a cure for this terrible illness.
TradeHelp Ltd has offered to double any sponsorship and donations raised by the end of August – so every £1 you give will amount to a £2 donation.
We will update you on their progress and a huge thank you in advance for any donations – large or small.
Read more about TradeHelp's plans to support Alzheimer's Research here.