Charity and Sponsorship
|
5 years, 3 months ago
Following some fantastic competitions this year, a number of lucky TradeHelp members have enjoyed trips to the the Isle of Man TT and North West 200.   Last week saw our latest winners head back to Northern Ireland where Craig, our sponsored rider took part in his first Ulster Grand Prix.
Having pulled out of the first Supersport race on the Thursday and after two Superstock races were red flagged, it was a slow start for Craig.  The Saturday's Supersport race did go ahead however and Craig took a positive 13th position on the TradeHelp Bike.  A great end to the week!
Competition winner and TradeHelp Network member, Leon McGee, enjoyed the action.  "Thanks again for the tickets we had such a great day! We met Craig and had a good look around his bike which was awesome.  Craig's an excellent guy, he took time out of his schedule to chat with us and we really enjoyed watching him race! So much so that we are already planning our next trip to watch some road racing."
A huge thank you to Craig and his team for their time and hospitality throughout the year with all our TradeHelp winners.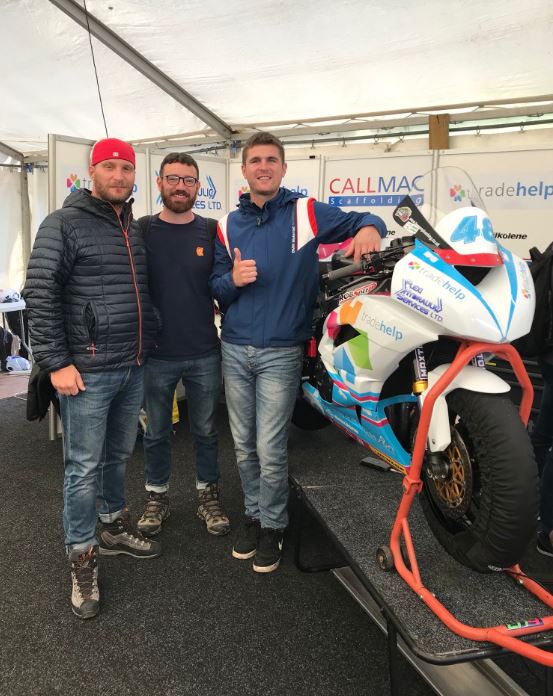 Some more shots from the Ulster Grand Prix