Manufacturer Partners
|
5 years, 2 months ago
Altecnic Cash Back for TradeHelp Buying Group Members
We are pleased to announce that a range of 35 Altecnic products are now listed within the TradeHelp app and supported with cash back for our Buying Group members.  For a full list of supported products please contact us on 01978 666 887.
Altecnic products are available across the UK, Northern Ireland and Republic of Ireland through all good trade counters. To find your local stockist please call 01785 218222.
Key Products
ROBOSHOCK® 0.16L SHOCK ARRESTER (COMPRESSION)
Reduced installation time – 15mm compression fitting |  Reduce cost – No threaded fitting needed |  Increased locations for installation  |  Reduce water hammer  |  WRAS approved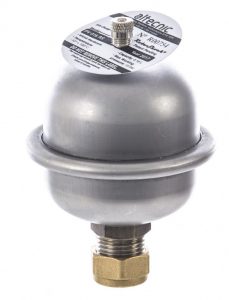 ROBOKIT COMPACT – SEALED SYSTEM KIT
Flat expansion vessel, filling loop, safety relief valve, pressure gauge, integral mounting bracket and assembly connector
Utilise space – 8L, 12L & 18L sizes – fits in kitchen or airing cupboards  |  Compact, low profile design  |  WRAS approved filling loop  |  CE approved  |  System Flexibility – due to component siting alternatives  |  Cost Savings – due to considerably reduced installation time  |  No Feed and Expansion Tank – hence avoiding "pumping over" problems, risk of freezing up etc  |  Longer Life – due to virtual elimination of corrosion problems  |  Noise Reduction – due to higher system pressure boiler noise (localised heating) is significantly reduced or eliminated  |  Low Maintenance Costs – as equipment is virtually maintenance free, other than for periodic operational checks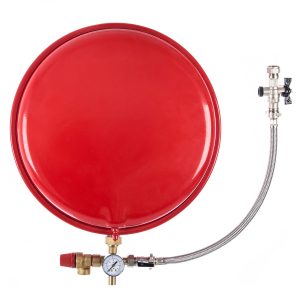 WRAS APPROVED FILLING LOOP INC. GAUGE
Filling loop with built-in gauge
WRAS approved |  Fast to fit  |  Compliant product  |  Includes two blank caps  |  DZR double check & isolation valves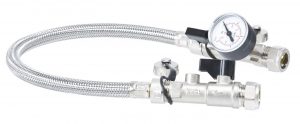 About Altecnic
Established near Stafford in 1987, Altecnic have built a reputation on supplying what thier customers need now, while thier dedicated technical team works on what you'll need in the future. Development work by thier European manufacturing partners Caleffi constantly anticipates new regulations and market trends.
With a comprehensive range of products for use within the hot and cold services and both domestic and commercial heating circuits, Altecnic's market-leading approach has brought a number of UK firsts to market. Committed to delivering accredited and compliant products, Altecnic's range of approved radiator valves and accessories is the most comprehensive on the market. From the 'A' efficiency-rated Ecocal thermostatic radiator valve, to the contemporary design of the Eclipse range of manual radiator valves, there's a product to fit the requirements of any installation.
For more information visit the Altecnic website.