Charity and Sponsorship
|
4 years, 11 months ago
We take a look back at our first year sponsoring International Road Racer, Craig Neve
Craig Neve Sponsorship 2018 Road Racing Season
What an exciting year it has been following motorcycle racer Craig Neve through his latest season of road racing.  TradeHelp sponsored Craig, an electrician from Immingham in Lincolnshire, for the first time this year and we are very proud to announce our continued support for 2019.
Martin Jones, TradeHelp MD said  'With many Motorsport fans amongst our TradeHelp Network it has been great to document and share Craig's achievements.  We have given away some fantastic prizes to go to the Isle of Man and Northern Ireland to watch him racing the TradeHelp bike and we thoroughly enjoyed having him with us at Installer 2018 at the Ricoh Arena back in May.  The TT simulator went down a treat and Craig just managed to hold out with the fastest time!  We are very proud of how he has done, especially with some difficult challenges to overcome and look forward to another year of supporting him towards his goals.'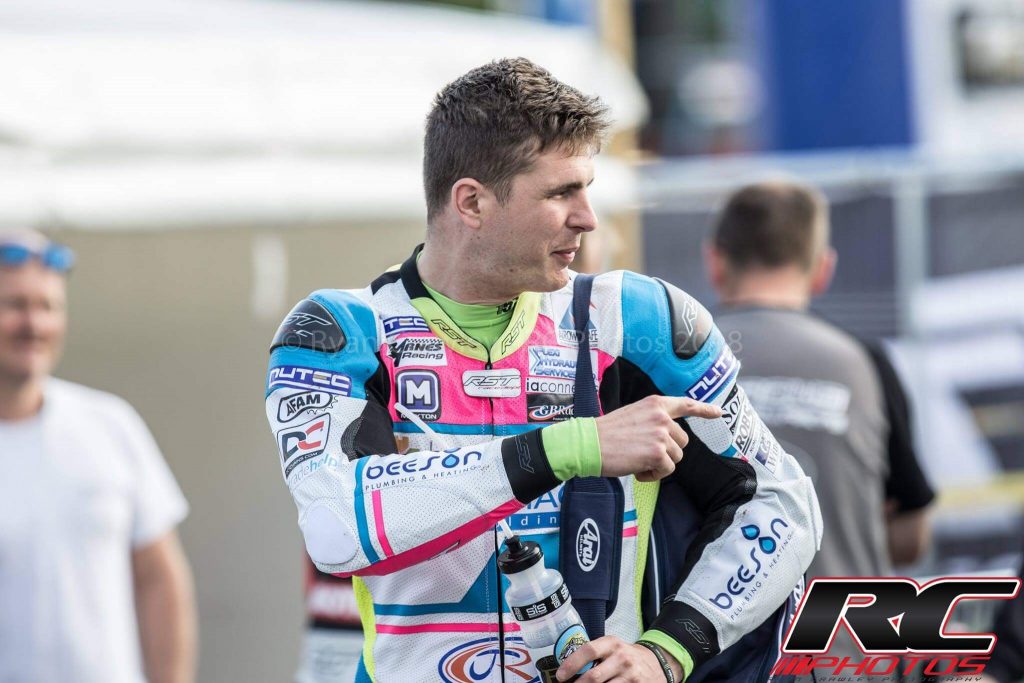 We caught up with Craig to chat about his season…
2018 has been a really big year for you and Craig Neve Racing. What were the major races you took part in this year?
The main races where the big 3 international road races, Northwest 200, Ulster Grand Prix and the pinnacle, the Isle of Man TT.  It was also fantastic to be invited to the Macau GP for the first time in November.
What was the highlight of the season? 
The highlight had to be finishing 11th in the Isle of Man TT senior race. I felt I was better than that, but it was a difficult TT for more reasons than one and I had to take a slight positive from it.
Looking towards improvement next year, what is the biggest lesson you will take from 2018?
I learnt some valuable lessons in 2018 and have assembled a fantastic team around myself having realised the grass isn't always greener inside larger teams. I have gained more course knowledge around the TT and next season we will take another step forward to achieve my goal of winning at the Isle of Man.
What do you hope to achieve in 2019?
2019 is a huge year for me, I know we can take another step closer towards the top 6 at the Isle of Man and the holy grail of a 130mph lap.
Finally with Christmas around the corner, what's on the list for Santa?!
Haha I'm a Scrooge at Christmas but to be honest it's nice to put my tools down for a few days and have some time to recharge!! All I wish for on my list is my friends and family to be happy and healthy in 2019 and I hope for a safe season's racing.  Again I'd like to say a huge thank you to TradeHelp for their continued support for 2019.
Many happy returns,
Craig
Craig Neve Racing – A Year In Pictures