Procurement
|
3 years, 8 months ago
Each month we will be providing further information on products supported through the TradeHelp Buying Group.  All products will either be available at discounted rates, on special offer or supported by cash back to our members.
Some products you will know well, and some we may introduce you to.  Today we start with a TRV from our manufacturer partner Altecnic.  Owned by Caleffi Group, Altecnic are the UK's leading supplier of hydronic solutions.  Read more about Altecnic here.
Savings for your customers with the Ecocal® Thermostatic Radiator Valve
The Ecocal® thermostatic radiator valve is 'I' rated for energy efficiency by The European Valve Manufacturers Association. Making savings for your customers from the moment it's installed, Ecocal® is easy to fit, adjust and lock, providing accurate temperature control all day long.
The Ecocal® features a reversible body for either vertical or horizontal fitting and is suitable for flow or return pipework.
For full specification including data sheets and please take a look at the Altecnic site.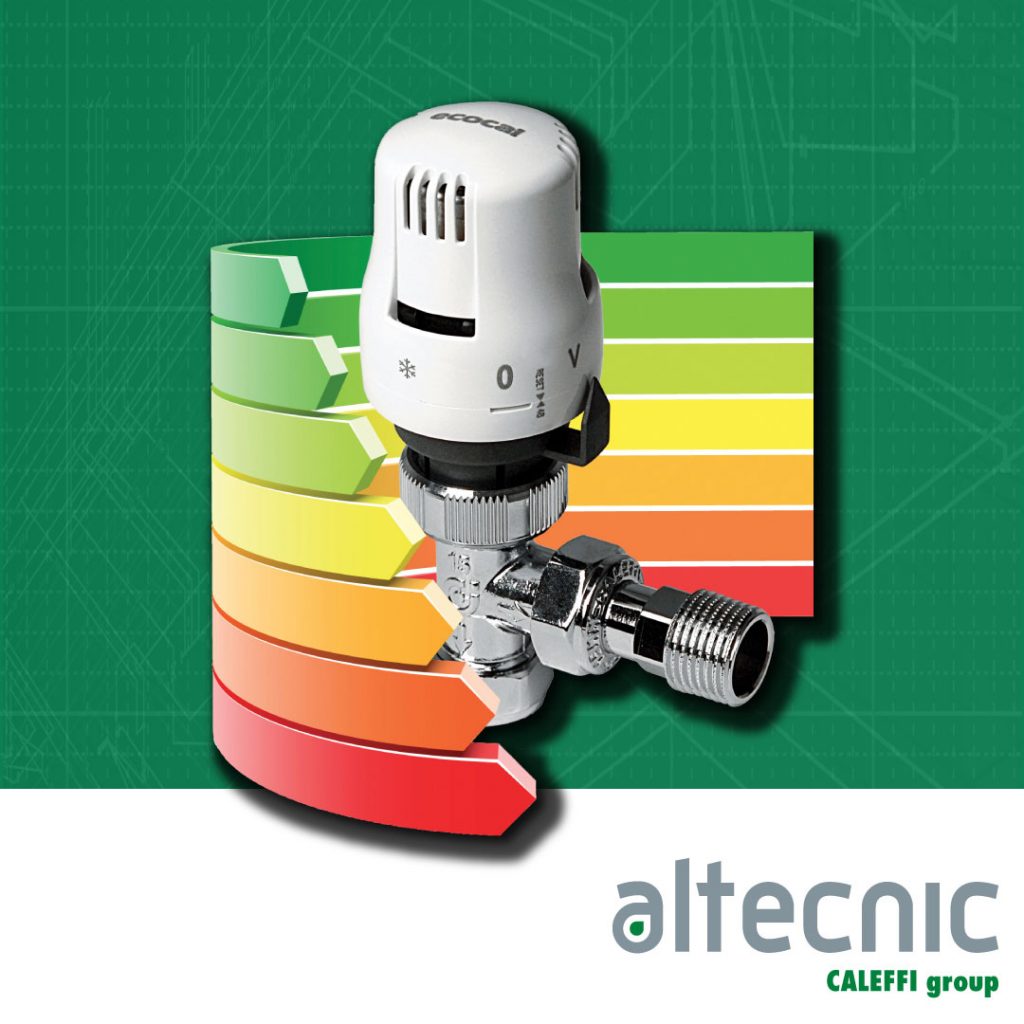 Cash back is available on the Ecocal® Thermostatic Radiator Valve through the TradeHelp Buying Group from all national and independent merchants. For any questions you may have please find details below.
Regional and central sales support – contact [email protected] or 01785 218222
Technical support – their dedicated technical team are available to answer your queries on 01785 218206