Manufacturer Partners
|
3 years, 6 months ago
We recently posted announcing tado° to our list of manufacturer partners, with preferential pricing now available on their products through the TradeHelp Buying Group.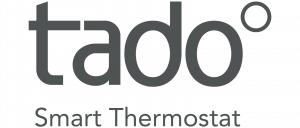 Accessing your discounts
The tado° Smart Thermostat Starter Kit with Hot Water Control is now available for a very competitive price as a member of the TradeHelp Buying Group from Plumbase. This Starter Kit is compatible with combi, system and conventional boilers, enabling app-based control of both heating and hot water. You will now access reduced prices at time of purchase upon confirming your TradeHelp membership.
Further information
tado° have put together some informative videos, specifically created for professional installers. Learn more about their products and features along with the end to end installation.
View Introduction to tado° and their products
tado° Professional
Gas engineers and electricians can also register for tado° Professional:
Expand your portfolio to include the most intelligent thermostat on the market
Dedicated technical and sales support for installers
For more information on tado° you can contact their Installer Helpline – 0203 893 2159 > Option 2 > Option 2 (Mon – Sat, 9am – 6pm).
TradeHelp Buying Group
Not already a member of the FREE TradeHelp Buying Group? Join us and start saving today with the buying power of over 7,500 companies. Plus benefit from our free installer app and finance options for your customers.