TradeHelp
|
2 years, 5 months ago
The JEPP VALVE, a filling device for a pressurised heating circuit, is now available with cash back to members of the free TradeHelp Buying Group.
What is the JEPP VALVE?
The JEPP VALVE is a push button 'combi' boiler filling valve that prevents over-pressurising the system and stops countless gallons of fresh water from being discharged and wasted.
It has a pre set maximum pressure (1.4 bar), allowing the press button to be used to top up the boiler* or be held in the filling position for new installations and for topping up a drained system.
The JEPP VALVE cannot cause the boiler to be over-pressurised. Once you have checked the boiler gauge is set, the job has been completed for either filling the system or topping up the system after a pressure drop.
Easy to use and fool proof
Permanently installed
Designed with the installer and the end user in mind
Product includes a 2 year guarantee
Find out more about the product and stockists HERE.
Members of the free TradeHelp Buying Group can now access cash back on the Jepp Valve. As with all other supported products, simply provide proof of purchase and we will do the rest.
Join the TradeHelp Network and Buying Group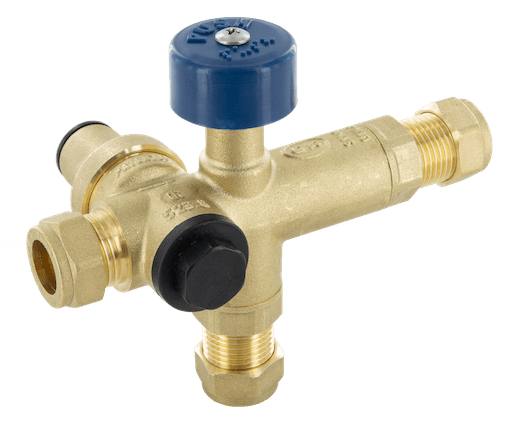 (WRAS Approved #1905390)