*Featured Special Offers
|
1 year, 8 months ago
Following the launch the new Sentinel ServiceBoost Portal, we take a look at some of the fantastic products supported by their new loyalty scheme!
CLEAN – PROTECT – MAINTAIN
The Sentinel System provides lifetime protection for heating and hot water systems with the best practice of Clean, Protect and Maintain.
In this article we are taking a look at 'Protect' and three key products Sentinel offer.
To sign up to the free Sentinel ServiceBoost portal and start benefitting from the new loyalty scheme, plus much more, simply register via the link below.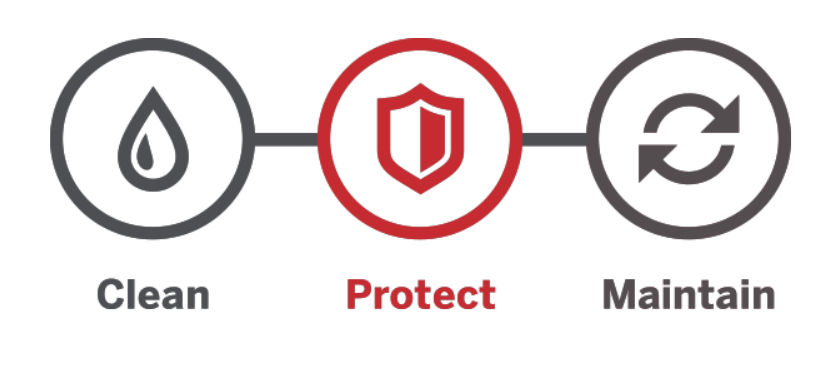 "The absence of correct water treatment can reduce system effectiveness by typically 15%"
– Gastec
The Facts:
After cleaning, it is important to protect your system from returning scale, corrosion and sludge build-up.
Both chemical inhibitors and physical system filters are proven to provide ongoing protection for the life of the system.
The Products:
X100 INHIBITOR – Leave-in protection against corrosion and limescale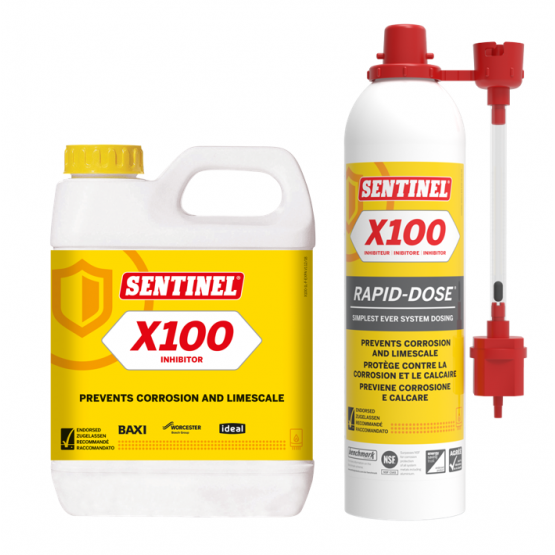 Sentinel X100 Inhibitor provides protection for clean central heating systems against limescale and corrosion. Suitable for use in all types of indirect central heating system, Sentinel X100 Inhibitor will extend the life of the system, ensuring maximum efficiency and minimising fuel usage.
KEY FEATURES
Heavy duty inhibitor
Protects against limescale and corrosion
Energy Saving Trust Recommended
TripleTech™ Anti-Corrosion Technology
Suitable for all system metals
pH neutral formulation
Ensures optimum system efficiency
Suitable for hard, soft and artificially softened water
Helps prevent the formation of hydrogen gas
A simple test kit is available to check levels
X700 BIOCIDE – Prevents biological contamination in underfloor heating systems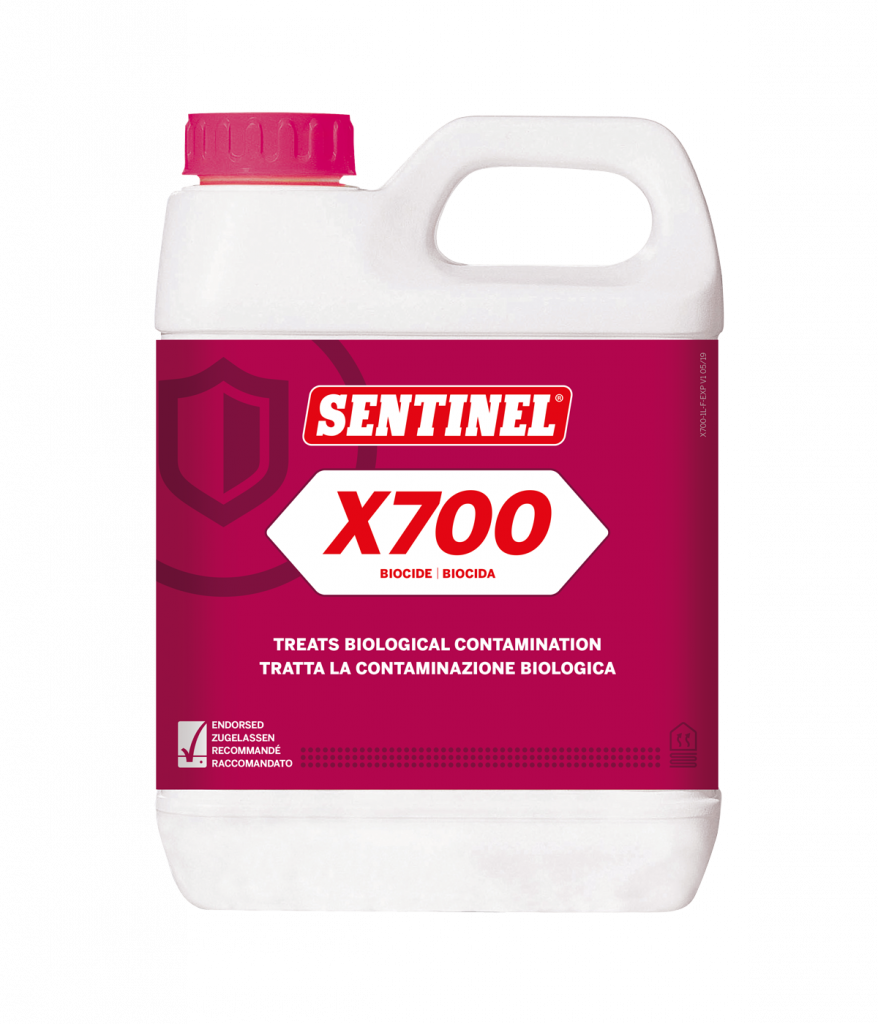 Sentinel X700 Biocide provides protection for underfloor central heating systems against bacterial and fungal contamination. Such contamination can cause blockages in the system, unpleasant smells, and corrosion within the system, disrupting the smooth and efficient operation of the underfloor heating system.
Note: Use biocides safely. Always read the label.

KEY FEATURES
Effective biocide and fungicide
Long lasting protection
Easy and quick to dose
Compatible with Sentinel X100 Inhibitor
Non-corrosive
Safe to handle
No toxic breakdown products
THE VORTEX RANGE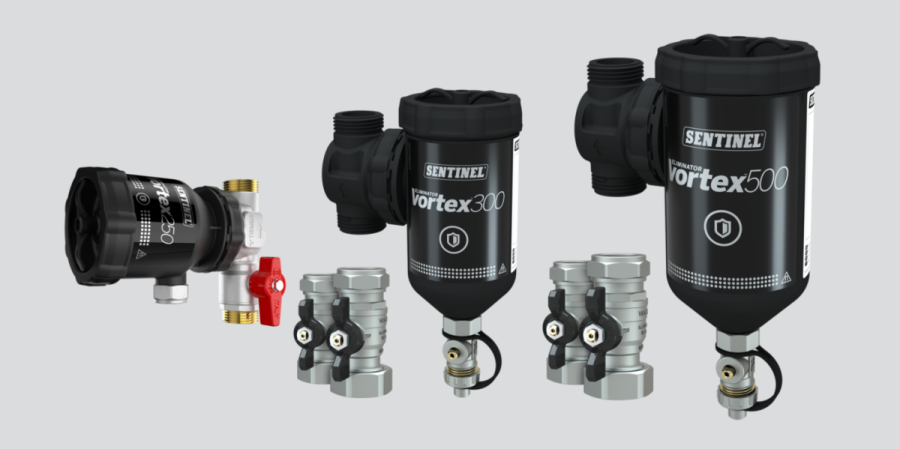 Sentinel's range of filters is crafted to fit any situation. The filters offered range from ultra-compact, where space is at a premium, through the compact Vortex300 and the larger Vortex500, which is also suitable for heat pump installations.
Creating the installer-friendly Vortex filter range involved them taking your favourite features from their previous range of Eliminator filters, such as their leak-free, non-blocking design and automotive build quality, and combining them with traditional magnetic filtration, a slim profile and close proximity to pipework for easy installation in tight spaces.
The filters are available as standalone products, for purchase on their own or as part of a number of bundled packs, with Sentinel's market-leading additives.
The Sentinel ServiceBoost Portal – FREE to use
To sign up to the free Sentinel ServiceBoost portal and start benefitting from the new loyalty scheme, plus much more, simply register via the link below.