*Featured Special Offers
|
1 year, 8 months ago
Drayton's new Digistat is our product of the month for April. Find out why below, and don't forget you can access cash back on all purchases of the new Digistat and other Drayton products. Just make sure you are in the free TradeHelp Buying Group and we will do the rest!
Made for happy customers
How can you give customers the precision of today's smart controls – without getting bogged down in complicated apps, dodgy Wi-Fi and costly call backs? Drayton designed the Digistat to make happy customers – and happy heating professionals. Just commission the system as usual – no apps, no phones.
Made for speedy installs
Drayton also made sure that the new Digistat is still as easy to install as ever. Once you've installed the system on the standard backplate, ask your customer to scan the QR code and download the brilliantly simple app, connected through the power of Bluetooth – no Wi-Fi required. As simple for your customer as it is for you.
Made for low heating bills
With energy prices rising, there's never been a better time to upgrade your customers' heating control to save them money on their bills. The new Digisat gives an automatic 10% saving with load compensation, plus an additional 6% if they control it with the app on a smartphone.
Made for fully trained professionals
Drayton offer a full training module on the new Digistat. Covering everything you need to know about the new Digistat, from a general overview of the four variants in the range, through to installation tips and tricks as well as how to help your customers master the app.
Sign up to Drayton's 9° Network here to access all the training modules, plus many other benefits.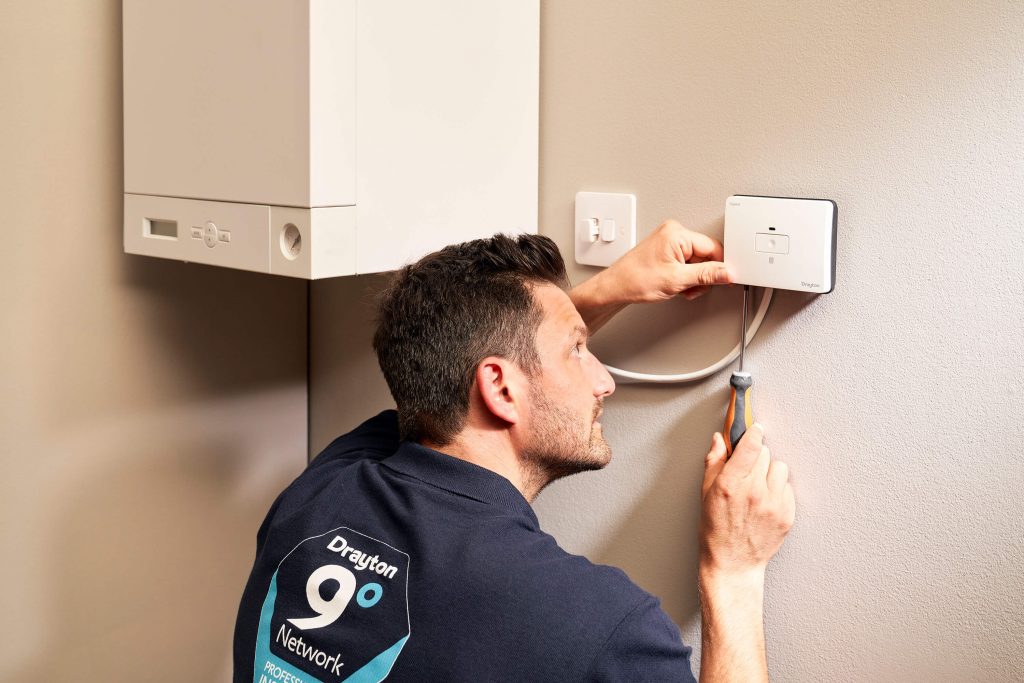 ---
Join the free TradeHelp Network and Buying Group
Not already a member? Access discounted merchant prices, Drayton cash back, free software and much more! There is no cost and it is quick and easy to sign up through the link below.