TradeHelp
|
1 year, 7 months ago
Installers can now claim a third filter free, with Sentinel's Filter Fest.
Filter Fest Promotion
Sentinel have launched their 'Filter Fest' promotion, allowing installers to claim a FREE filter, after purchasing 2 – enabling installers to get more for their money and to maximise value on filter purchases.
The Vortex filters can be bought from any merchant nationwide, with the 3rd and free of charge filter being claimed directly from Sentinel, with an easy claim process and units being sent directly to installers. Filter Fest purchases will run initially until June – qualifying purchases can be made at any time during this period.
Don't forget as a member of the free TradeHelp Buying Group you can also claim cash back on Sentinel products, paid straight into your bank account.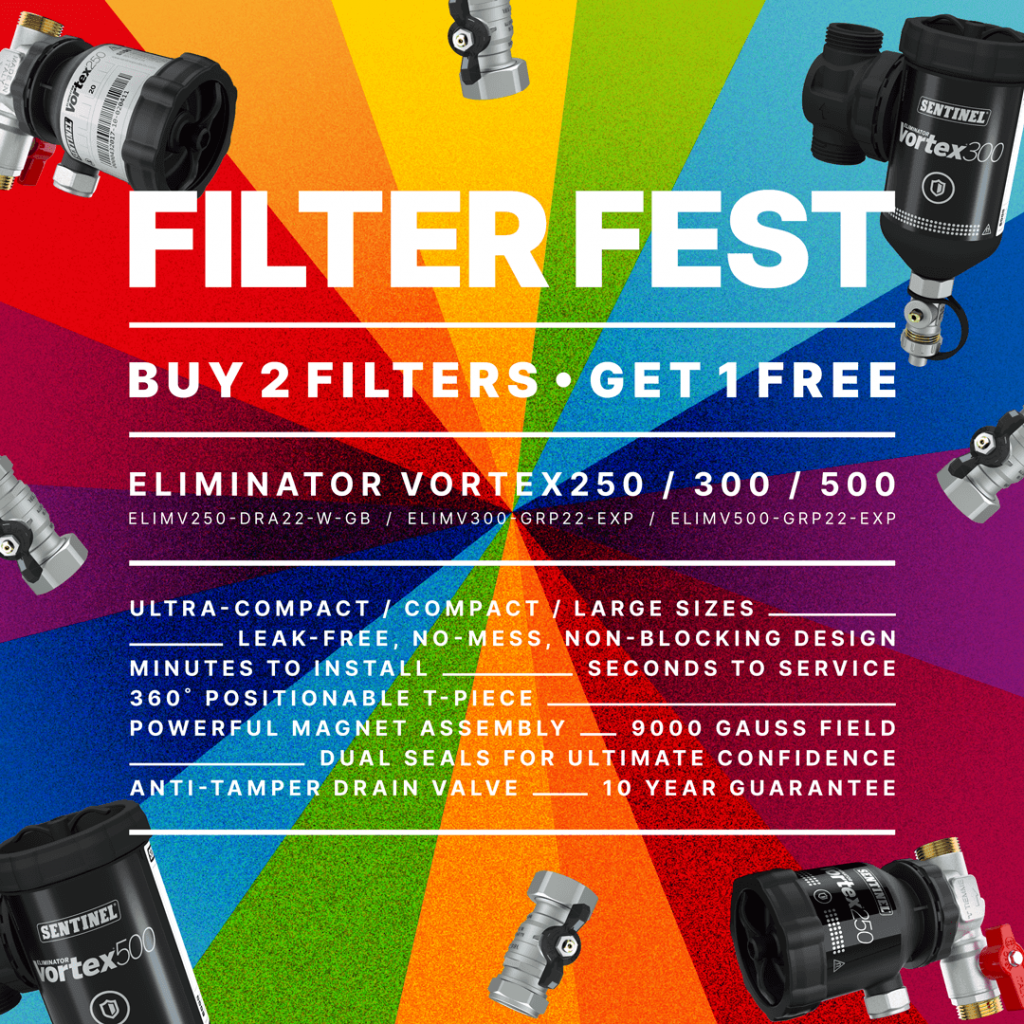 Sentinel say Filter Fest is a chance to sample, experience and stock up on the Vortex filter range ahead of Part L changes, coming into force in June 2022, which will require magnetic filters to be fitted on all new boiler installations.
The Vortex filter range contains 3 filters, each of different size and capacity, including the Vortex250, Vortex300 and Vortex500.
Installers simply complete the claim form at https://www.sentinelprotects.com/uk/filterfestclaim and upload their proof of purchase document(s), such as an invoice or a receipt, in order to claim the free filter.  
For full terms and conditions, please visit https://www.sentinelprotects.com/uk/filterfest
Sentinel can be contacted for questions or queries by any of their social media channels, by phone on 01928 704 330 or by email [email protected]
---
Save with TradeHelp
Not yet a member of the free TradeHelp Network and Buying Group? Sign up for free below and start saving today.