TradeHelp
|
8 months, 15 days ago
Make the home a safer space
Heat, smoke and CO alarms
Many dangers in the house are hard to detect before it's too late. Domestic fires and carbon monoxide poisoning are amongst them. Installing an appropriate alarm, in the right place, could save your customers' lives.
The new range of heat, smoke and CO alarms are designed for all types of home, including leisure accommodation, guest houses and caravans.
PLUS TradeHelp Buying Group members will get cash back on the R200C-1 CO alarm from 1st April to 31st May.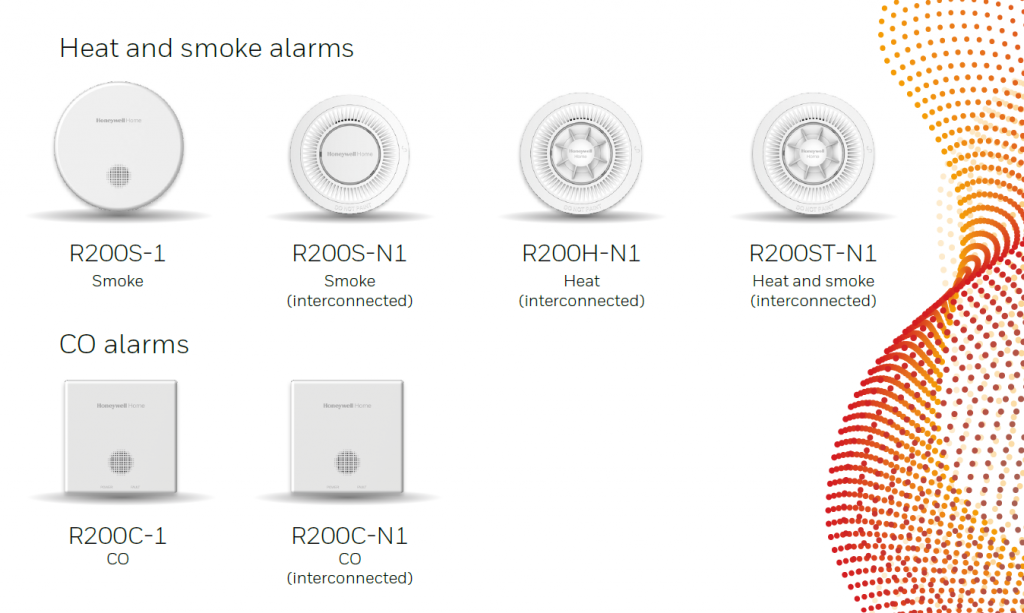 One-Go-All-Go technology
The alarms offer even more protection when they work together. The range of interconnected alarms can be wirelessly linked to each other, so when one alarm goes off, they all go, maximising the alert in the event of an activation.
No need for optional wireless module, as all alarms have modules built in
Easy to create a connected home (up to 12 alarms interconnected)
High-reliability alarm system for customers who look for advanced safety features
Ideal for houses, apartments, and caravans where several alarms are needed
Make the home a safer place
Honeywell Home heat, smoke and CO alarms give your customers peace of mind over their safety, and confidence the products will protect them from the dangers they can't see.
Resideo brings over 130 years of heritage in engineering together with the latest smart technology.
For more information go to resideo.com.
---
Not a member of TradeHelp?
To access cash back on supported Honeywell Home products by Resideo and many other benefits through the free TradeHelp Network, join for free below. There is no cost and no commitment.