TradeHelp
|
7 months, 4 days ago
The Viessmann Access umbrella scheme is here to help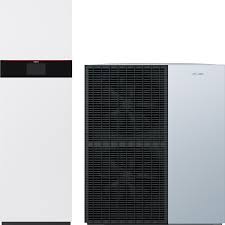 Get all the help you need to start fitting eco-friendly heat pumps!
Demand for Microgeneration Certification Scheme (MCS) accredited installers is high as renewable heating solutions grow in popularity, and the government's 2025 target for fossil fuel-free heating in new builds draws closer. Building Control approval and the Boiler Upgrade Scheme can also only be unlocked if the installer is MCS certified.
But gaining MCS certification can be costly and complex – something Viessmann Access is designed to overcome.
Viessmann UK is a member of the Microgeneration Certification Scheme (MCS) for both design and installation, meaning that they can support your business through the entire process and save you the time, cost and effort involved.
Viessmann Access umbrella scheme
"This scheme is a real game-changer for installers," says Emma-Louise Bennett, Customer Relationship Coordinator at Viessmann. "MCS accreditation involves in-depth assessment; installers are required to have certain procedures in place, evidence their credit history and pay to renew their membership every year. Most micro businesses are not equipped to do this – it takes up time and resources many simply do not have."
"Viessmann Access will support those new to heat pumps to gain experience and operate under our guidance, knowing they have the full support of the manufacturer through all stages of the process, until they are ready to become certified."
All Viessmann residential ASHP products are included in the scheme and a typical product package would feature the air source heat pump together with a twin coil cylinder, or a heat pump with an integrated cylinder such as the Vitocal 151-A air source storage heat pump, as well as a seven-year warranty.
Viessmann's Marketing Director, Darren McMahon, says: "The time to expand into non-fossil technologies is now, but it can be complicated and we want to support our partners, who are essential to the success of the UK's energy transition, so they avoid the headache. Our trials of the scheme have been very positive. Installers have really appreciated us being the helping hand they need as they build up their confidence in a new technology area that will support their future growth."