5 minutes down the local
|
4 years, 9 months ago
TradeHelp catch up with Manny for a quick fire question round over a G & T…
Down the local with Manny Puletti – UK Sales Director at Intergas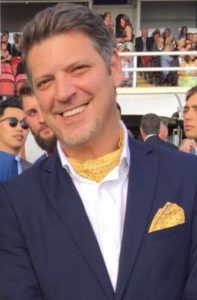 Four celebrities in your favourite boozer – who would you invite?
Sharon Stone –  Kyle Minogue – Sean Connery – Penelope Cruz
What would you choose to drink?
Monkey 47 Gin & Tonic
Which sport would you debate?
Beach Volleyball
What would be playing on the jukebox?
Queen
Which book or film would you recommend?
Shawshank Redemption
What would you call your autobiography?
Life of an Italian abroad
Something that people would be surprised to learn about you…
I am a 2nd dan black belt in Judo
How would you spend your ideal weekend?
Relaxing on a beach with a cocktail in my hand
What was your first paid job?
Working with my father as plasterer
The best piece of advice you have ever been given…
Mind your own business and you live 100 years
What is your biggest regret?
Not have taken a year out travelling after university
What would you most like to achieve over the next 12 months?
Committing myself to join a gym and run a half marathon
To find out more about Intergas Boilers take a look at their website here.
Cash back is available on supported Intergas Boilers through the free TradeHelp Buying Group.  Take a look at the full story for more information.