TradeHelp
|
1 month, 6 days ago
Get £10 cashback and a £10 Greggs Voucher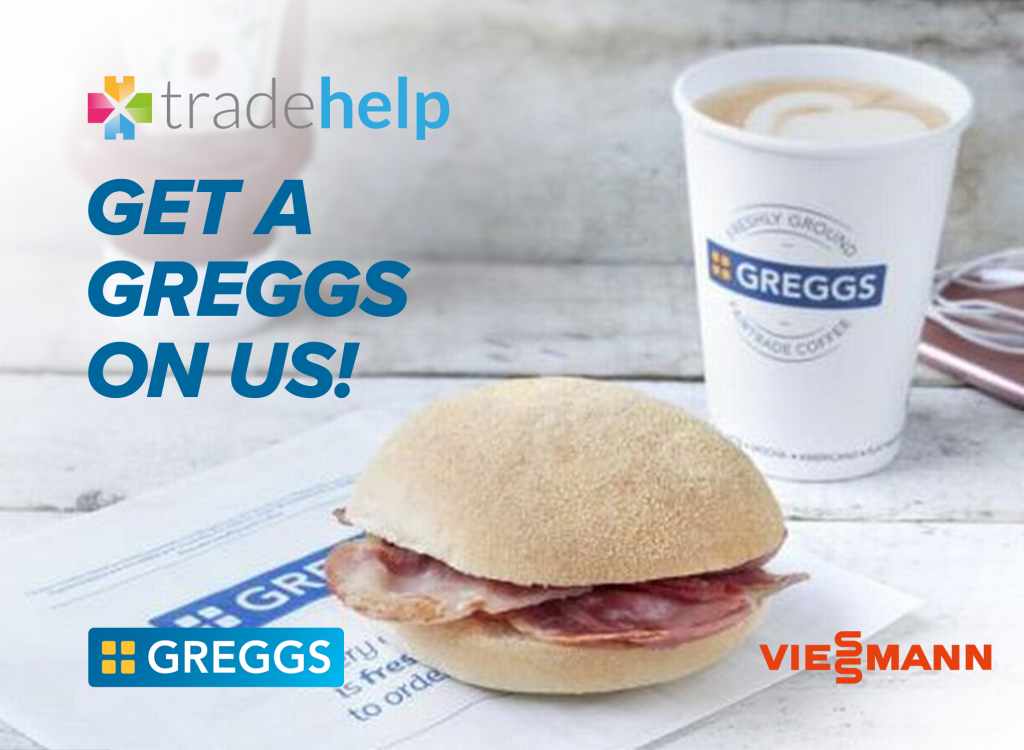 This November our TradeHelp Buying Group members can get even more on Viessmann boilers through TradeHelp. Purchase a supported Viessmann boiler between 1st and 30th November and not only will you receive your £10 cash back but also a £10 Greggs voucher*!
Claim your offer
Firstly join over 16,000 other companies benefitting from the free TradeHelp Network and Buying Group, with no cost and no commitment. Click below to register and a member of the team will be in touch to talk you through your benefits.
If you are already a member of the Network simply click here and reply 'Yes' to this email to agree to the terms and a member of the team will get you set up and talk you through all your benefits.
Once joined send your proof of purchase to TradeHelp at [email protected] or upload it via the document upload section in the free TradeHelp app. We'll do the rest for you, transferring your cash back and emailing you your voucher.
Supported boilers include all 050-W, 100-W and 200-W Combi Boilers, all 100-W Heat Only Boilers, all 100-W and 200-W System Boiler Boilers, and 111-W (26kW, 35kW) Storage Boilers.
---
*Viessmann Offer Terms and Conditions
Participants must be a direct recipient of this email and have joined the free TradeHelp Buying Group. To qualify for the cashback available, participants must purchase a qualifying Viessmann boiler (excluding boilers sold complete with flue and/or filter for a single "pack price") between 1st November and 30th November 2023 and have provided proof of purchase to TradeHelp by 15th December 2023. Greggs voucher offer available on one qualifying purchase per company during November. Existing standard Buying Group cashback and terms apply to any additional purchases. Any participants receiving existing Contract Support (as defined by TradeHelp and Viessmann) will be ineligible for cashback.